How PopUp works
PopUp comes packaged as a fully featured, optimized virtual machine image. It runs on any enterprise x86 hardware you choose – on prem or in the cloud.
PopUp Mainframe runs real mainframe code, so it looks and behaves exactly like a real mainframe, and supports ANY mainframe software.
This provides a turnkey solution enabling rapid, elastic deployment of z/OS capability. It is suitable for all non-production use cases (including dev/test, training, issue replication & troubleshooting).
Note: The software license excludes performance testing and production environment use.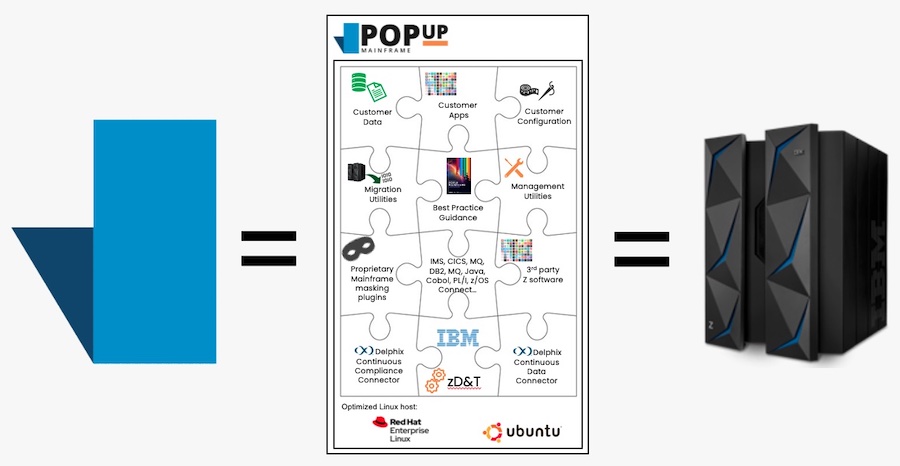 What's in a PopUp?
PopUp Mainframe delivers Red Hat Enterprise Linux distribution with IBM's ZD&T mainframe emulator pre-installed and preconfigured.
PopUp also comes with additional tools and helper utilities.
Key features of PopUp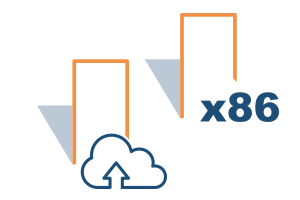 On-prem ready-to-go OVA image, or Azure cloud-ready image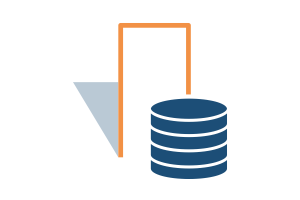 Automated DASD creation and management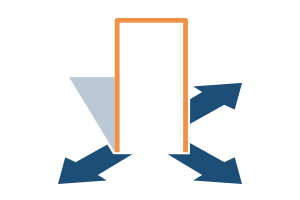 PopUp data transfer utility for simple data movement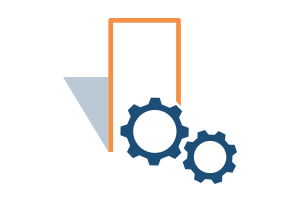 Plugin for Delphix, including scripts and automation
What is the Difference Between PopUp and ZD&T?
PopUp Mainframe is built on IBM ZD&T.
This video explains the difference between ZD&T and PopUp, and how PopUp accelerates your adoption of virtual mainframe. It also covers the additional tools and utilities which comes packaged with PopUp.
Flavours of PopUp
Different types of PopUp are available, depending on your needs.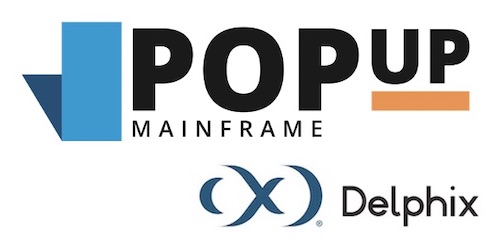 Vanilla PopUp
This forms the foundation of our offering. Vanilla PopUp comes with additional tools and helper utilities to accelerate your adoption of virtual mainframe.
PopUp & Delphix
We partner with Delphix to provide industry leading solutions for Data Masking and Data Virtualization on the mainframe. Our Delphix plugin capabilities provide access to game changing data and compliance agility with minimal effort for customers.
PopUp Mainframe on Azure provides fully functioning, on-demand mainframe test environments in the cloud. From the Azure Marketplace, you can create and configure your own PopUp VM. More information here.
PopUp & BMC
BMC PopUp provides BMC's DevOps tooling pre-configured and pre-integrated with PopUp. Tools include ISPW and Topaz Total Test.
Run Fully Provisioned Virtual Mainframe Environments Anywhere
Run real mainframe code and software directly on PopUp, integrate PopUp seamlessly with your IT estate
Modernise your organisation strategy with mainframe in the cloud and minimal maintenance overheads
Mainframe test environments run on x86 commodity hardware, saving hardware and storage costs Provision Mainframe Environments with APIs and Enable Self-Service
Use automation pipelines to provision and scale mainframe "Gold Copy" environments instantly
Mainframe environments created on-demand accelerate projects dependent on mainframe
Modernise your organisation strategy with agile mainframe projects
Manage Compliance with Data Masking
 Protect data privacy and with state-of-the-art data masking.
Fully data-compliant mainframe environments to satisfy regulatory requirements. Create Dedicated Mainframe Environments
Create isolated environments for development, use with desktop IDE, testing, R&D, training & more!
Reduce Energy Usage and Environmental Impact
Turn off mainframe test environments when not needed, reducing energy usage and total cost of ownership
Create slim mainframe environment 'slices' to suit your needs with a lower energy and resource footprint Which software runs on PopUp?
PopUp supports z/OS 2.4, TSO/ISPF, DB2, CICS, IMS, MQ and ANY 3rd Party Software.
It is a fully provisioned mainframe and runs real mainframe code.
How quickly can you setup a PopUp?
PopUp can be up and running in under 2 hours. PopUp can be installed and run instantly like an app on desktop, server (in VMs and containers) and the Cloud.
Can I connect PopUp to a physical mainframe?
YES. You can copy application data, executables and source libraries onto the PopUp using an IBM utility, FTP or Connect Direct. If you use a desktop IDE (e.g. Topaz) to connect to your mainframe, you can also use it to connect to your a PopUp.
What can I do on PopUp?
Anything that you might already do on a mainframe – testing and development, R&D, third party software evaluation, training for testers and developers.
What can I NOT do on PopUp?
Volume testing or live production work is not allowed, as the zD&T license forbids it. Performance testing is not allowed, and the disk is different between a physical mainframe and the PopUp so would give different results.
Certain kinds of encryption are not available in PopUp.
What is the difference between PopUp and ZD&T?
How many PopUps can I have?
As many as you need. You can have one or multiple Linux servers running PopUp and you can save PopUp's config, system and application data at any point in the PopUp's life and restore it at will.
How do I maintain my PopUp?
To keep maintenance to an absolute minimum, it is recommended to restore your PopUp back to the beginning of its life for each new use. For ad hoc problems that may crop up, you can use your own z/OS system admin to resolve them.
Do I need to have mainframe or green screen skills in order to use a PopUp?
No! In fact PopUp enables developers with absolutely no mainframe experience to connect with, configure and develop mainframe systems with zero risk to the physical mainframe. See this blog for more information.